STONEDOG PRODUCTION
AN INTERNATIONAL FILM COLLECTIVE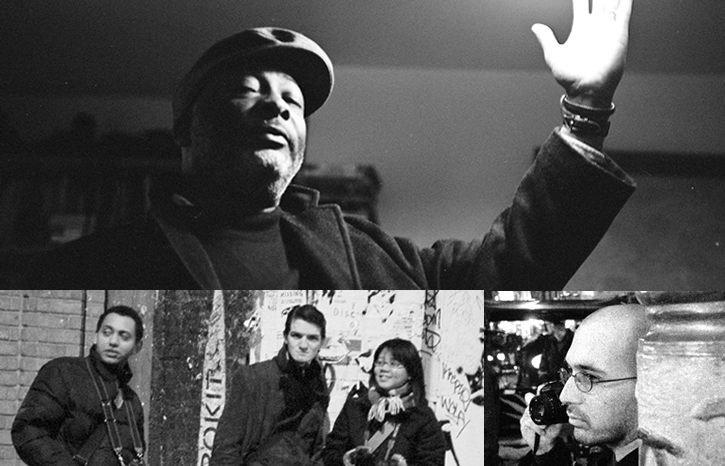 Stonedog Productions is an international film collective, conceived in 2006 by Ghanaian poet, filmmaker and journalist Ishmael Fiifi Annobil to engage a small group of international film and photography professionals, namely, William Francios Olivier (South Africa), Ori Batut (Israel), Sharon Tang (Singapore), and Abiy Mamo (Ethiopia). Stonedog has since grown into one of the biggest film collectives in the United Kingdom, boasting 25 active members in the UK and abroad, and an impressive roll call of collaborators and associates. 

We are noted for our peerless storytelling, aesthetics, poetics and risk-taking. We embrace both realism and surrealism with equal passion, and flow seamlessly between the documentary and fiction idioms. Central to our approach are actors, whom we view as very important interpretative artists.
Furthermore, we pride ourselves on our ability to do the impossible on any budget, without compromising our narrative or visual refinement. We believe in collaboration as a way round budgetary pressures, so as to concentrate on the playmaking process. This approach also guarantees our continual evolution as an art group.


OUR ASSOCIATES


MAX MALLEN is a versatile film director, with exceptional cinematographic flair and know-how. He is the founder of Font Row Picturehouse, and he has collaborated with Stonedog on many keynote projects, notably Kirsty McCall 10.10.10, and the surreal feature, Salamander Walks. He has an MA in screen directing from London University of Arts and a BA in filmmaking. His awards include a nomination for the Royal TV Association Best Documentary and a Bafta for best short film. Max was Associate Producer, co-initiator, and Associate Producer and a lead Cinematographer on Hornsleth: Product of Love. Website: www.frontrowpicturehouse.com
TATE POST is arguably one of the most important sound-post studios anywhere. Their impressive credits include Cheri, Hellboy 2: The Golden Army, The Chronicles of Narnia: Prince Caspian, Tear This Heart Out, Harry Potter and the Order of the Phoenix, Sweeney Todd, Right Hand Drive, Sisterhood, How To Be, Lady Godiva, Broken and Underground, among others. Award-winning owners Vanessa Tate and Dominique Devoucoux are Stonedog's oldest friends, and we have an unwritten pact of collaboration between our two companies. Their work on Stonedog's Kenji Yoshida: Artist of the Soul pushed the barriers of possibility, faced as they were with sound mishaps caused by bad cables during filming. Website: www.tatepost.co.uk
SCOTT MARSHALL is Creative Director / Lead sound Designer and Mixer for Bamsound London. His experience is broad, ranging from Long form documentaries such as the acclaimed Dispatches and Unreported World, through to Commercials and narrative film Work. His portfolio includes The Patrol, the acclaimed documentary feature by Tom Petch, on the losing struggle between British Troops and an unseen enemy, in Afghanistan's notorious Helmand Province. A graduate of The Arts Institute at Bournemouth,  Scott's specialties are Mixing from Stereo through to 5.1 in SD and HD formats. Dolby E and Dolby 7.1 EX for cinema. He was the Re-recording Mixer and Sound Designer on Stonedog's Hornsleth: Product of Love. He, too, has a pact with Stonedog for serious projects in the near future. Website: www.bamsound.com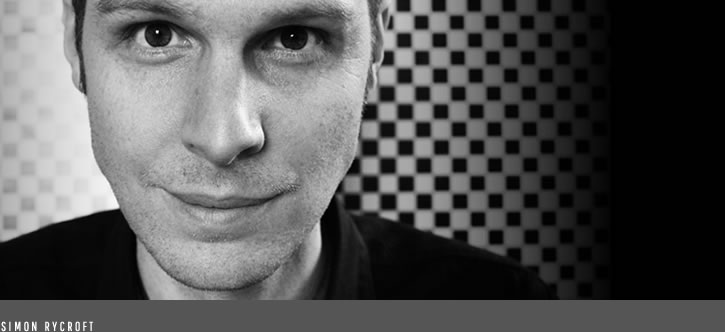 SIMON RYCROFT is a renaissance man, a gifted sound recordist, music producer, photographer, interaction designer, avid traveller, and collector of rare music, from the Caribbeans to the Casbah. He was the solo sound recordist, editor and visual effects artist of Stonedog's complex feature, Salamander Walks. His courage as a singlehanded sound recordist on that shoot, and the ingenious configurations he employed, are the stuff of filmmaking legend. He also provided extra videography.
Originally from Matakana, New Zealand, Simon Rycroft graduated with a Diploma from the Music and Audio Institute of New Zealand in 1999. His burgeoning skills in electronic music production were consolidated when a move to Wellington introduced him to musical collaborator Thomas Voyce. With the addition of Koa Williams, they would go on to release four studio albums through the highly acclaimed band, label and recording studio Rhombus Productions. During his time as Director of Rhombus, Simon studied Sonic Arts at the New Zealand School of Music, where he went on to work as a tutor. 
Simon moved to London in 2011, taking on new creative projects and subsequently completed an MA in Interaction Design at Goldsmiths, University of London. He is currently a Senior Interaction Designer at Philips Design, Netherlands
Website: www.sirycroft.com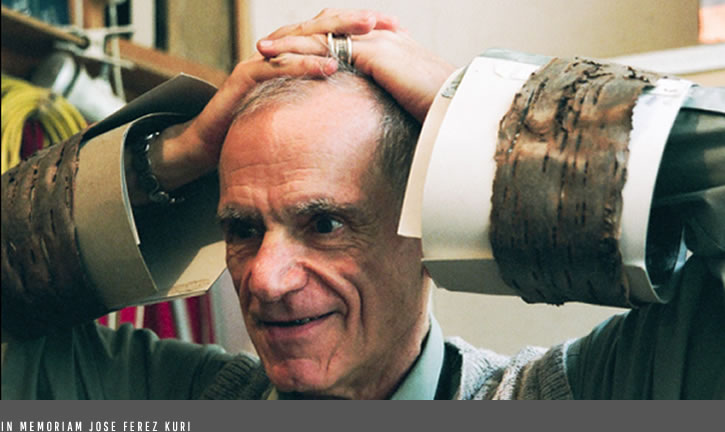 THE LATE JOSE FEREZ KURI was an independent curator, artists agent, author, producer and a very dear and instrumental associate of Stonedog. Born in Mexico to Lebanese parents, Jose established himself internationally as an authority on modern art, beat artists and Avant Garde artists, and on renaissance men like Brion gysin and William Burroughs. He was Kenji Yoshida's agent and friend, and the associate producer on Stonedog's Kenji Yoshida: Artist of the Soul. He also facilitated the film's express premier at UNESCO, within the context of Yoshida's last (testimonial) major exhibition Vie et Paix. His scholarship, contacts and superb diplomacy helped make Stonedog's work much easier. 
Jose was renowned for many things, especially for editing the ultimate tome about Gysin (Brion Gysin: Tuning in to the Multimedia Age, Thames and Hudson), after years of research into artist's work. In 1998 he organized the largest Gysin retrospective to date at the Edmonton Art Gallery. As the official of Curator of the William Burroughs Archive, he co-curated William S. Burroughs: From Painting to Guns (2004), and contributed to Cut-Outs and Cut-Ups: Hans Christian Andersen and William Seward Burroughs. Sadly, the great curator, author and transvangardist passed away in Paris on 25 March 2010, while documenting Kenji Yoshida's art. He is sorely missed at Stonedog. 
The Jose Ferez Kuri Estate is ably managed by Catalina Botello.
---
INVEST IN STONEDOG
Stonedog is growing fast, and our projects are becoming more and more complex. And though we are exceptionally equipped and adept at tap-dancing around financial pressures, it does get lonely sometimes. So we have decided to offer a rare opportunity to invest in our highly coveted films.
Make no bones about it, Stonedog is the most efficient and cost-effective film outfit anywhere. We can bring home a fully-fledged documentary feature for £10,000 to £20,000. For that matter, we can only keep the deal simple: the investor puts up 50% of budget, we contribute the other 50%, and then split the net profits fifty-fifty with the investor. It's as simple as that. Of course, fiction may cost a sliver more, but that is only because of the extra lights, and make-up, et cetera, et cetera...and we are not talking about short films here - we don't do those!
If you are a speculator or distributor interested in investing in cutting-edge films (without breaking the bank) then give Ishmael Annobil a call on 0777 3898649, or email him at director(at)stonedog.info. To help you make up your mind, we will show you our latest work and tell you how we nailed it. After all, you are our prospective co-Executive Producer, and we respect that.


---
HIRE OUR CREW
Our members are available for freelance work in any part of the world, except war zones. Please use the contact page to send your requirements, making sure to include the name of the specific crew member(s) you wish to recruit, details of your project, and the available budget or fees.
---
CONTACT DETAILS
Please direct all enquiries to:
Ishmael Annobil
60 Swinley House
Redhill Street
London NW1 4BB
Email: director@stonedog.info
Tel: +44 (0) 207 388 4676
Mob: +44 (0) 7491 333 424