STONEDOG PRODUCTION
AN INTERNATIONAL FILM COLLECTIVE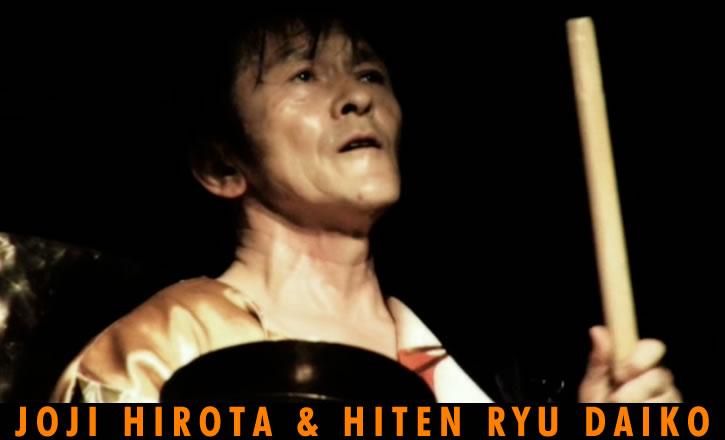 This historic video shoot was produced as a free 75-minute concert by legendary Taiko drummer Joji Hirota and his ensemble, Hiten Ryo Daiko, for Proud Camen's regular audiences and the general public. Shot in real-time with no breaks, this nine-camera / 24-track concert was produced by Ishmael Annobil, and directed by multi-award winning New Zealand director Jeremy Mansford, whose work is noted for dynamic cinematic aesthetics and sharp, organic motion graphics and effects.
The repertoire was purely acoustic, and featured breathtaking Taiko drumming, intercut with Hirotas virtuoso flute and vocal pieces. It was an ultimate testimony to the ensembles stamina, theatricality, and dazzling physicality. Also voted Event of the Week by Time Out.
This is the second collaboration between Stonedog and Joji Hirota, who recently scored the film Stonedogs major documentary about legendary Japanese artist Kenji Yoshida.
Soon after completeion, music producers ARC Music adopted the distribution rights to the DVD, and it is currenlty available in every music outlet internationally.
Producer: ISHMAEL ANNOBIL | Director/Editor: JEREMY MANSFORD | DOP: MICHAL BARYLSKI | Cameras: DAMIAN KWASNIK, MATT OATEN, MICHAL BARYLSKI, FIONN MCHSERRY, MERETHE ROSVOLD | Sound: TONY XILLING SHENG, HENRY GWYNN, MARCO IAVARONE AND NIKOS NIKOLALAIOS | Lighting Design: PETE BRADBURY | Photography: MARK AREVALO and ABIY MAMO
BUY NOW: www.arcmusic.co.uk