STONEDOG PRODUCTION
AN INTERNATIONAL FILM COLLECTIVE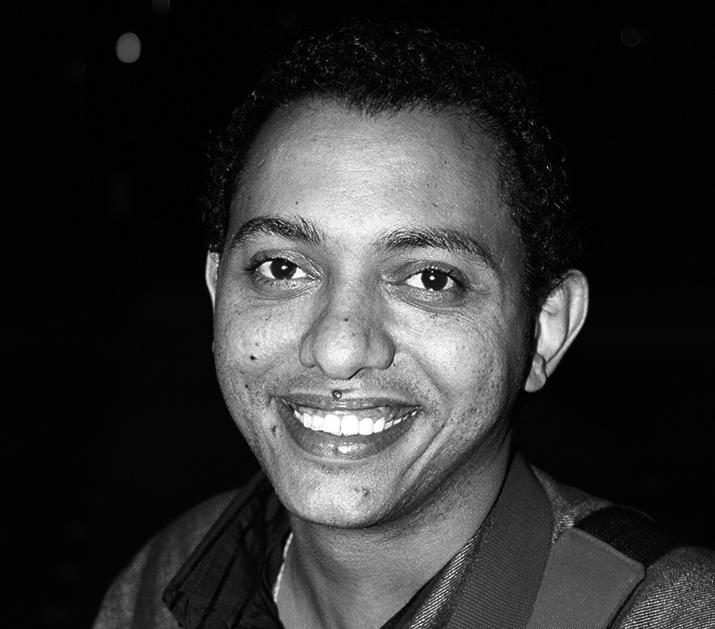 Abiy Mamo Azene is a photographer and videographer, and one of the founding members of Stonedog. He was born in Addis Ababa, Ethiopia, in 1975, into a photographic family. His early years were spent in his father's two studios, where he learned the basics of portraiture and darkroom techniques. He came to the UK in 1990 to avoid being abducted by the army to fight in the Ethiopia-Eritrea war.
A talented photographer, Abiy studied photography at Kingsway College, Farringdon, and has since worked in numerous photographic labs in London, while maintaining a private photographic practice in society and special occasion photography, portraiture, documentary and abstract work. He teamed up with Ishmael Annobil in 2006 to explore art photography and filmmaking, co-founding Stonedog Productions and Photogeny Art Gallery, where the he and Ishmael held a major joint exhibition Urbanscapes. 
Abiy was co-Executive Producer and Second Camera on Kenji Yoshida-Artist of the Soul, in London and France, and was part of the historic Stonedog delgation to UNESCO, France, where the partially finished film was screened to a distinguished audience, as part of Yoshida's testimonial exhibition Vie Et Paix.