STONEDOG PRODUCTION
AN INTERNATIONAL FILM COLLECTIVE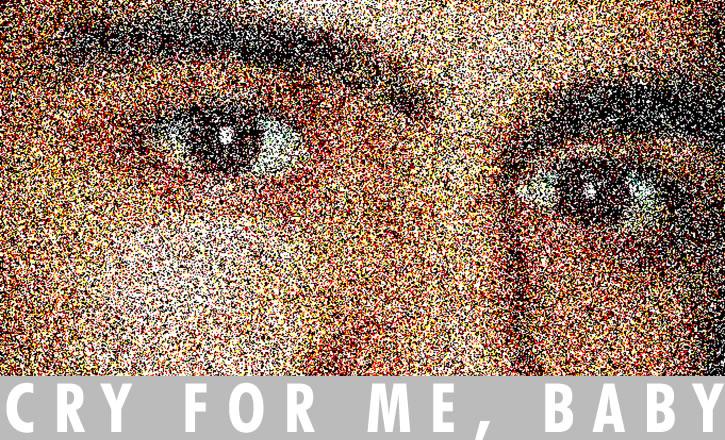 Cry For Me, Baby is a film about an old Jewish boxing dynasty on the brink of collapse, till an Iraqi refugee, boxing prodigy comes into their lives. Written by Ishmael Annobil, this folksy film explores London's inner city realities, alongside the alchemy of boxing.
While staking out a shopping precinct for scallywags, Sophocles Mackintyre, an irascible army officer cum police officer, sees an Iraqi refugee (Earthman) beating up two hefty store guards. He arrests him with great difficulty and marches him showily to his father's floundering boxing club, to "beat people up officially".  During the embarrassing march to the gym, Earthman fatefully locks eyes with a mysterious Gypsy woman, who takes immediately to stalking him throughout this narrative.
Set in the modern day English inner city  (Ripple Town), this 'vernacular' film explores social realities alongside the alchemy of boxing.  The film is interwoven with Dad's poignantly extreme obsession with bread (caused by an incident in Auschwitz), and the unorthodox crime fighting exploits of Sophocles, whose enthusiasm for WWII soldiering and attire makes him an anachronism in Ripple Town – his love-hate relationship with a gang of youth, his battles to keep the Gypsy woman away from Earthman, and his special disdain for drug dealers and people traffickers, who he has no qualms about torturing in his replica electric chair, for information.  
Cry For Me, Baby is a long odyssey, characterised by humour, poetic energy, visual lyricism, and magic realism. It is dedicated to British Jews. It is expected to go into production in spring 2016, and it is tipped to be one of the best folk films ever made in Britain. 
Writer/Producer/Director: Ishmael Fiifi Annobil