STONEDOG PRODUCTION
AN INTERNATIONAL FILM COLLECTIVE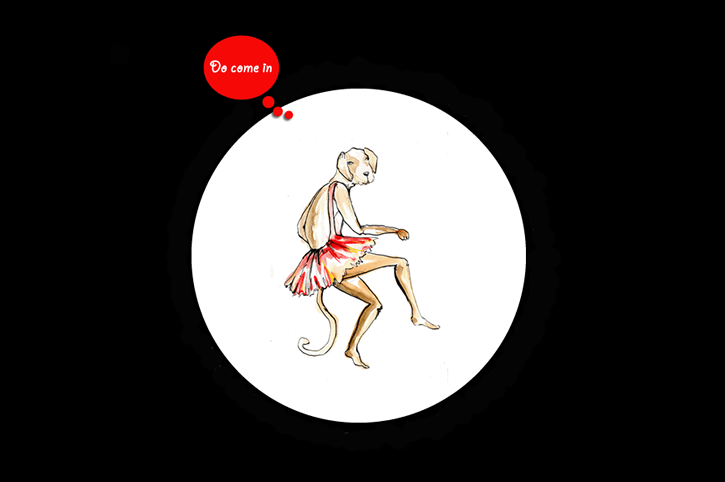 EVENTS COORDINATOR WANTED (DOGTAIL CABARET)
After a five-year hibernation, Dogtail Cabaret, Stonedog's alternative entertainment event is up for a revival. The search is on for a very dynamic live events organiser with knowledge or understanding of many genres of the arts.

Ideally you should be a die-hard party animal with a penchant for mid-to highbrow entertainment, art, performance, music of all forms, film and modern poetry. You must have great organisational, marketing, and some number crunching skills. You may possibly be performer in one area or the other, and totally immune to attacks of stage-fright, as this road expects you to MC events. You should be a fluid shapeshifter capable of transmuting from a punkster to a tongue-in-cheekily ingratiating host when faced with a self-important celebrity.
You need all those qualities because you will be responsible for discovering and booking acts, programming each session, issuing contracts, liaising with the media, commissioning of design and printing or poisters, leaflets and T-Shirts, etc. and making sure artists are comfortable enough to walk on hot charcoal. You will answer to the Artistic Director, who will back you will press release writing, contract drafting, design, and negotiations with partners.

This role may suit a resting actor, a DJ, an artist, a musician, a poet, or a pathological raconteur from Fitzrovia.

Money Matters: Like all Stonedog projects, Dogtail Cabaret is a collaboration between all concerned. As the coordinator you will earn your keep from the gate fees, merchandise sales, and the sponsorship deals you are able to strike over time.
To help you decide, please read what Resident Adviser said about our inaugural show: Dogtail Cabaret at Proud Galleries
Send you CV and cover note to Ishmael Annobil at director@stonedog.info
Website: www.dogtailcabaret.com