STONEDOG PRODUCTION
AN INTERNATIONAL FILM COLLECTIVE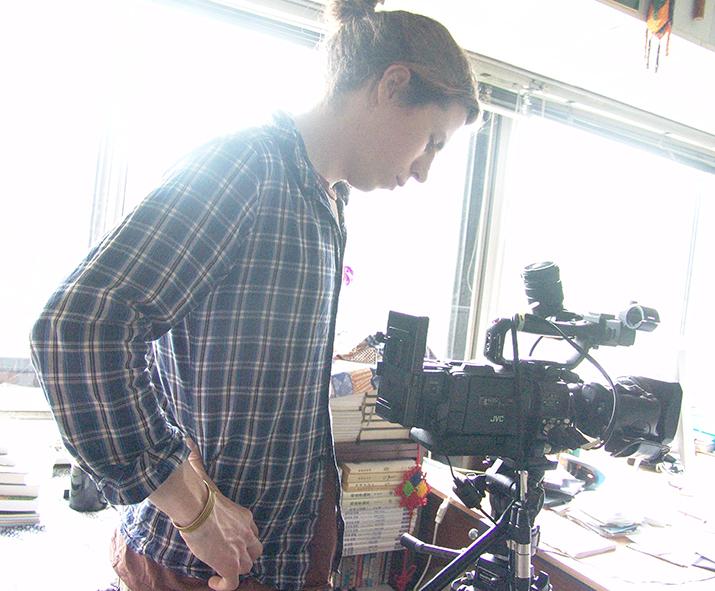 Fionn McSherrry is a camera Op, Editor, Graphic Designer and drummer. He gained his post-production experience at Mezzo Films, based in Leeds, working on videos, corporate films, documentaries and short narrative pieces like A Moth To A Flame (an art council funded film.)

His work includes videos for Fake Hips (a leeds based music events company) and Dollop, a Nottingham and London based club night. He has recently completed a documentary for film for Dollop Promotions, documenting Shadow Dancer and David E Sugar and there tour of Germany and Poland.

Fionn has a BA (Hons) in Contemporary Art and Graphic Design from Leeds Metropolitan University, where he studied film direction, play writing, animation and a broad overview of graphic design. He has worked for Sony Computer Entertainment Europe, as an Art & Production Assistant on the game SingStar (an interactive music game for Play Station 2 & 3.

A dedicated artist with an unassuming but hip personality, Fionn McSherry has a rare empathy with the strictures of independent filmmaking, and he delivers refined cinematography consistently, under all circumstances.

He has been cameraman on Stonedog's recent projects, including Joji Hirota and his ensemble's historical video at Proud Camden, and a documentary about the same, Spirit of Music. He was the principal cameraman on Shamanism on Lake Baikal, as pseudo-anthropological documentary by Stonedog in collaboration with Professor Keith Howard of the School of Oriental and African Studies (London).

Fionn is a drummer with a strong penchant for world music, as reflected by his vinyl collection. With his equally musical brothers Tony Frances and Dominic, Kieron, Michael, and Brendan, he runs ROUGH BEATS FESTIVAL (http://www.roughbeatsfestival.co.uk/site/index.html), an independent music festival held near the village of Clapham in the Yorkshire, and also ROUGH RIDER SPOTIF, a circular 33, 60 & 75 mile non-competitive road cycle ride over the hills and valleys of the Yorkshire Dales National Park.

He is currently a director at Bunker-London.

Portfolio:

Editor: Juan Atkins Interview - dollop - Detroit Series
https://vimeo.com/44885080

Director: Heart-Ships 'Pinhole of Light'
https://www.youtube.com/watch?v=-5q8CPv6J-o

D.O.P.: ElvisJesus
https://www.youtube.com/watch?v=PNSrWr4UhEA

Assistant Director: Lat of the Pier – Best in Class
https://vimeo.com/9558050

Editor: Ringspun, girls SS11
https://vimeo.com/21191694

Co-Editor: Blame "On My Own" Drum'n'Bass Remix
http://vimeo.com/11491498

DP and Editor: Shamanism – Tributaries of the Baikal
http://vimeo.com/10668746